Return to Previous Page
IPL
IPL
Using gentle pulses of broadband light (also known as Intense Pulsed Light, or IPL), Photorejuvenation is a wonderful treatment for skin pigmentation issues caused by time and sun exposure. Brown spots (solar lentigines), surface spider veins, generalized redness, and rosacea all respond wonderfully to this treatment. The worse the pigment, the better the response, as the light is absorbed by the pigment (red or brown), and then the body's own healing response removes the damaged pigment and replaces it with new, fresh, unblemished skin. Typically 5 treatments spaced 3 weeks apart are needed for best results, but this can vary greatly depending on the individual.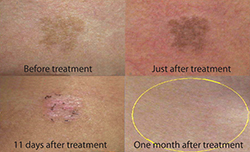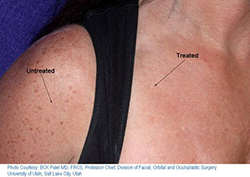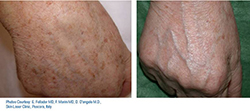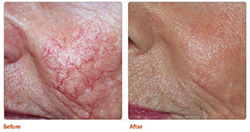 Receive 1 FREE Glo Skin Beauty Neck Firming Serum
When You Purchase 1 IPL Chest Treatment
*Offer valid online on single treatments only. Limit 1 per customer. Non-transferable; non- refundable; treatment must be used within 3 months of purchase. You will be prompted to add the FREE product upon checkout.
Sale

By Syneron-Candela

Non-invasive treatment wipes out age spots, discoloration, rosacea, and broken capillaries.

Add to Cart